Welcome the OPC's ARTivist-in-Residence, Marvin K. White!
We are really thrilled to announce that esteemed poet Marvin K. White is joining the Oakland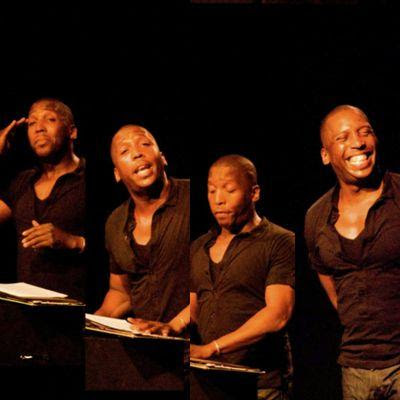 Peace Center team today, and we wanted you to share in the excitement! One OPC partner has already asked if I can get him to sign her copy of his latest poetry collection.
To introduce you to Marvin, I interviewed him briefly, but I'll be honest: to really know Marvin, you need to meet him in person. I hope you'll get to do that as he creates arts programs this year that help empower us to address the displacement crisis that is taking away the possibility of peace from so many in our communities.
Marvin will be co-creating some projects with our partners (he's already percolating ideas about lifting up the art of our brothers behind bars with one of our partners and helping us connect creatively to the Poor People's Campaign with another friend of the OPC…and keep an eye on your local bus stop in the near future to get a glimpse of art helping us talk about displacement in new ways, although that's all I'm at liberty to say right now).
You'll learn plenty about Marvin from our conversation below, but we first began dreaming this collaboration when he performed at our International Day of Peace event and he realized he was supposed to be a part of the work we are about at the OPC, preserving culture and community and creating peace in the city of his birth.
Marvin K. White is just completing a stint as "First Church Berkeley 2017-2018 Public Theologian in Residence." He is currently an arts liaison and a co-facilitator of the "Faith Leaders Round Table" at The Haas Institute for a Fair and Inclusive Society. He is the author of four collections of poetry published by RedBone Press; Our Name Be Witness, Status and the two Lammy-nominated collections last rights and nothin' ugly fly. As a public theologian and community-based artist, he is articulating a vision of social, prophetic and creative justice through being a poet, artist, teacher, facilitator, activist, community organizer, preacher, homemaker, cake baker, and Facebook Statustician.
Join me in welcoming Marvin, and do feel free to support our new staff and program addition by investing in the Oakland Peace Center today.
peace,
Sandhya
---
Sandhya: Marvin, the fact that you live the values of the OPC around equity, access and dignity as the means of creating peace, and the fact that you do it so creatively through the arts (and with more than a little playfulness) is pretty amazing. I'm really excited we'll be getting to work with you over the course of the next year. What are your hopes for how we'll be partnering together?
Marvin: I am a cultural activator, thought partner, and collaborator. It is my practice to first honor the groundwork that has led us to this place where our political and prophetic express, can be our creative expression. It is my hope in this partnership to lift up and surface the many creative gifts and skills that peace workers have gathered. I want to collect the chants organizations have chanted, the poems peace workers use as sacred text, and the origin stories of peace, that guide those who believe peace is possible. I want to help create a front facing, a public creative offering that calls out to communities, who are doing peace work, but by other names.
Sandhya: There's something about what you're cooking up that is deeply Oakland, deeply spiritual and deeply collaborative. I'm really excited about how your work will draw in folks who didn't realize they were or wanted to be peace workers. Have you had experiences before with your work that helped people from our community realize they were artists or activists?
Marvin: I have always been the one to proclaim, "You're a writer." Or "You're an artist." Or "Your mama was a profound visionary." Or "Your grandmother's kitchen cooked up revolutions." My work is not to convince people they are or want to be peace workers, but that ultimately everything we do is leading us to peace. I think my work is to demystify artistic practice and merit. The work is to decolonize art and wrestle it out of the capitalist grip on our imagination and remember that we are inherently creative, creators, co-creators, and the authors of our stories.
Sandhya: And demystifying it is the right word…you had folks riding on bart and writing poems about it! Mind telling the OPC folks about that?
Marvin: I believe that in a city that is experiencing deep dispossession and displacement, that we must look to "time" as a space. The "time" we use participating in the rat race of commuting to and from work, is "time" and space that can be transformed into creative time and space. The BART "Writers & Riders" series was about not being numbed out by the grind of having our creative capital ripped from us for a check. That commute became a creative writing workshop on "Journey, place, home, love, stopping, starting, openings, closing, transference, and return." We boarded at one station, rode and wrote for three hours and returned home different. Not deplenished of our power, but empowered to tell a new story, our stories.
Sandhya: Amen. That is pretty amazing. So, one of the reasons I'm excited to work with you is that I really see the project we're looking at (a series of events grounded in the arts and connected to ending displacement) as a way to address something really tangible that is happening to people we love and that is happening to this city where we "live and move and have our being," and also inviting people into acts of grief and resistance and joy. The displacement crisis is something I carry in my heart all the time. Anything you're excited to explore in that work particularly?
Marvin: I think public practice and public offerings are key to removing the blame from oppressed people. I am looking forward to creating creative containers and community pouring-outs around grief, state violence, physical and metaphysical displacement, and sharing. Sharing is key. "You mean, it's not just me?" is often the first self-affirming thought people have when they know they are not alone, that they saw what they saw, heard what they heard, and that they cannot be gaslighted any longer. I want to explore liberation and freedom as well creative and prophetic placemaking. I want to know how we know our ways home in a city that destroys our monuments to make way for unaffordable housing.
Sandhya: That is so real. Thanks. So, you haven't met all the partners yet, but anyone you look forward to working with and want to give a shout out to?
Marvin: I am hoping that we can send a "Creative Gifts Assessment" to the partners and ask them about the ways that art and culture has informed their work. I want to know who and what kinds of arts are practiced and weaved into the work of our partners. I want to know the knitters and the metal workers, the cooks and the gardeners, the dancers and the preachers, the poets and journalists, those who write it all down. And I want to find patterns and connections and synergies to help think across sector and build networks that are wired creatively.
Sandhya: So the revolution won't be televised but will definitely be crocheted.
Marvin: And lip synced and signed and postered and rapped and DJd and gardened and walked and churched and accessible and free.
Sandhya: I wonder if there are any things you're looking forward to particularly about working with us at the opc considering all the super high level arts communities you've rolled with like Yerba Buena and BAM/PFA, and whether you have any final thoughts for the 1,500 OPC community members who will get this.
Marvin: I'm looking forward to being a creative matchmaker. I want us all to be in love. And I want our movements to be fueled by love and creativity. I am looking forward to circling back to the institutions that I have presented in and introduce them to the communities associated with the Oakland Peace Center. But mostly I want folks to know that I am in my most creative place in my life; I call it my "Harriet Tubman" and I am ready to run with whoever is ready to get free.
If you want to send Marvin a congratulations or welcome message, send it to marvin@oaklandpeacecenter.org!